A copy of "From The Ash – Special Edition"
in every home is my goal.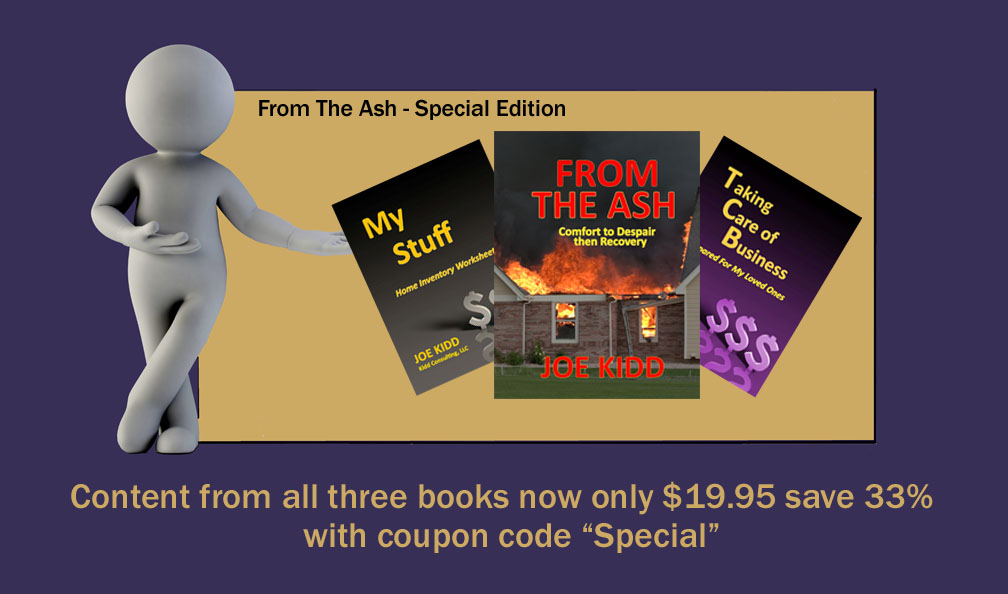 Having written and published the three titles mentioned above, I found just having them for sale on Amazon is not getting the job done.  There needs to be a marketing plan, I have devised such.
It takes money to make money and it will take money to make this marketing plan happen.
The Go Fund Me campaign was started for this reason. If you see this page, the plan must be working.
The biggest challenge is to increase exposure.
This campaign needs to go viral.
Only you can make that happen.
Copy and paste the following and send to all of your people:
 "Take a look at the following and help me, help them get this message to go viral – https://www.joe-kidd.com"